Last year, a friend and I started the stupid idea of making a GameBoy crackme based on the Pokémon® universe for the students of our school, in the context of an extra security project. Unfortunately, too few students were motivated to even give it a try. But since I personally believe that at least one person on this planet is willing to become the best Pokémon Trainer Ever, I'm posting it on the Internet for him/her.
Here is what the original subject looks like: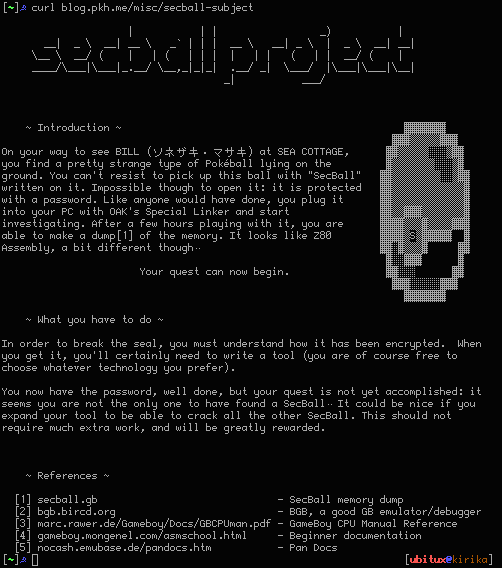 You can access it by yourself with an Unicode compliant terminal and curl on misc/secball-subject.
I'm afraid I won't be able to provide any satisfying reward as promised if you succeed, but I hope you'll find the motivation to do the impossible and break the unbreakable.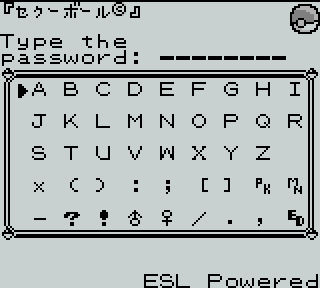 You can start the adventure by downloading secball.gb.